I've been tracking the
3D printing industry
for awhile now. Besides 3D printing's benefits in manufacturing and product design in terms of resource saving and optimizing, scaling production while reducing time, and the ability to generate more complex parts, I love how it can be applied to fashion, interior design, and jewelry. I really enjoy browsing 3D printing site
Shapeways
for design ideas (they even have meme designs - yay for a 9Gag/Reddit/Cracked person like me!).
Anyway, design studio
Nervous System
, which specializes in generating designs combining art, science, and technology, has released a new range of jewelry called
Kinematics
.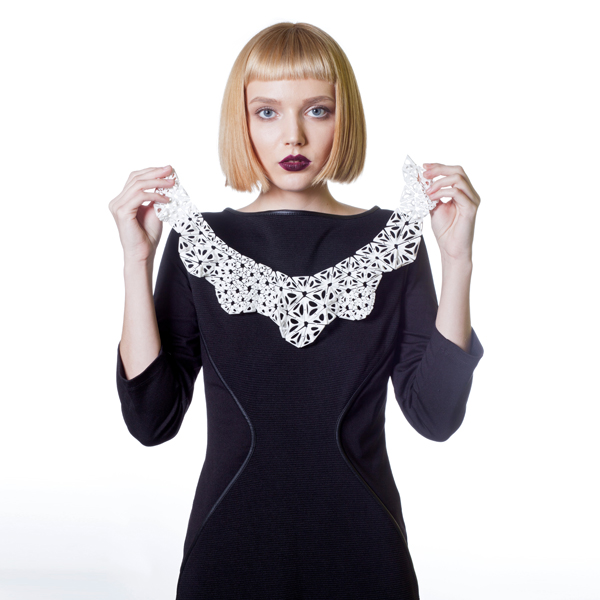 Kinematics is the branch of classical mechanics describing the motion of points, bodies (objects) and systems of bodies (groups of objects) without considering of the causes of motion - in short, the "geometry of motion". You probably are familiar with concepts like "velocity", "accelerations", "trajectories", and "planes"... well, that's what goes into kinematics.
Bearing that in mind, Nervous System's Kinematics jewelry is all about complex, foldable jewelry composed of modular shapes/assemblages that are interlocked via tiny joints. Each module is rigid, but the interlocking structure/lattice is designed in such a manner that the entire piece can fold, behaving like a continuous fabric. There are four styles: smooth, angular, polygonal and tetrahedral.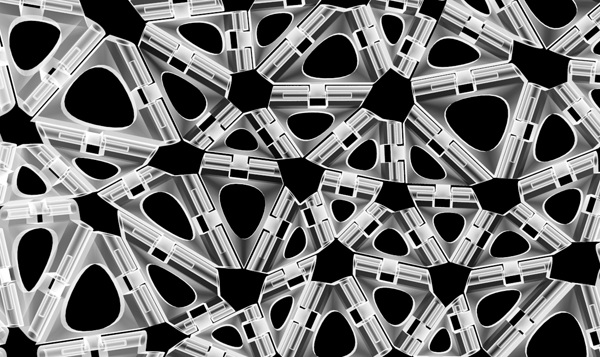 From left: smooth, tetra, and polygonal modules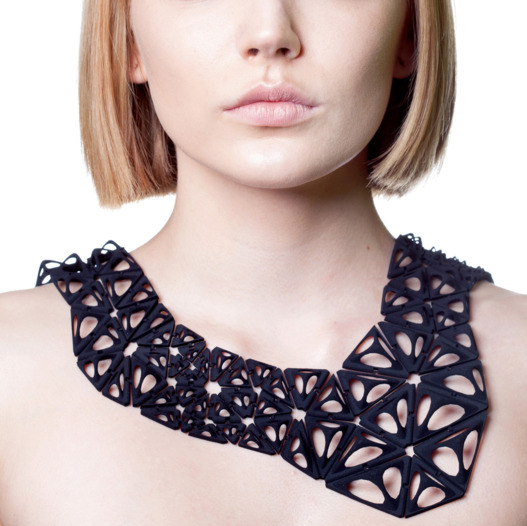 I love this asymmetric one!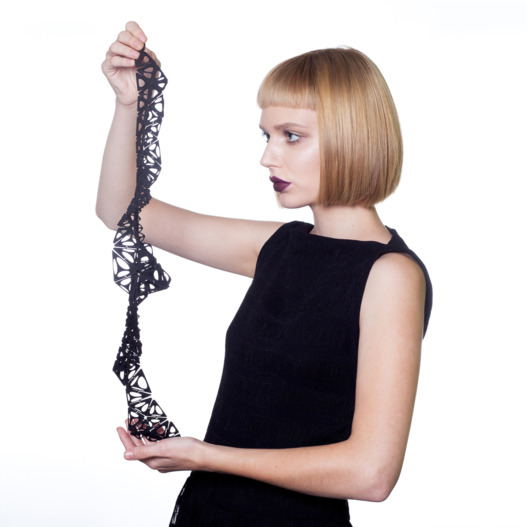 And here is how it unfolds!
What makes this "foldability" exciting is that it allows you to print objects that are larger in size than a 3D printer in a compressed form which is immediately usable after printing - no painstaking assembly of parts required, unlike
this stunning 3D-printed dress
by Shapeways in March 2013 modeled by Dita Von Teese, which required assembly in over 3,000 places.
If you're feeling adventurous, Nervous System has released two apps: (1) Kinematics, through which you can design your own jewelry and then submit to them for ordering, and (2) Kinematics @ Home to design and download in STL format if you have a 3D printer of your own.
Besides the Kinematics range, Nervous System has other scientifically-themed ranges such as dendrite and hyphae; these ranges extend beyond jewelry to lighting, puzzles, and housewares.

I'll leave you with this video of how the system works. Back to studying!